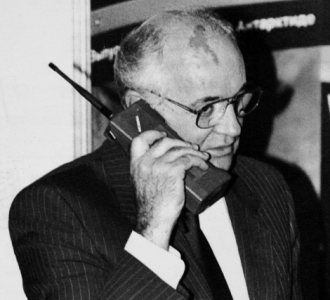 Once upon a time, there was a Finnish manufacturer of cellular car phones called Mobira, who came out with a revolutionary product: one of the very first handheld cellular phones, the Mobira Cityman. It was about the size and weight of a brick.
In a brilliantly staged photo-op, Mobira arranged for Russian president Mikhail Gorbachev to be handed a Cityman to receive a phone call. Ever since this marketing coup, Finns have referred to this prototypical cell phone model as the "Gorba".
Mobira eventually merged with Nokia, and thus from the seed of the humble Gorba grew the world's largest cell phone manufacturer, while the Gorba itself was all but forgotten.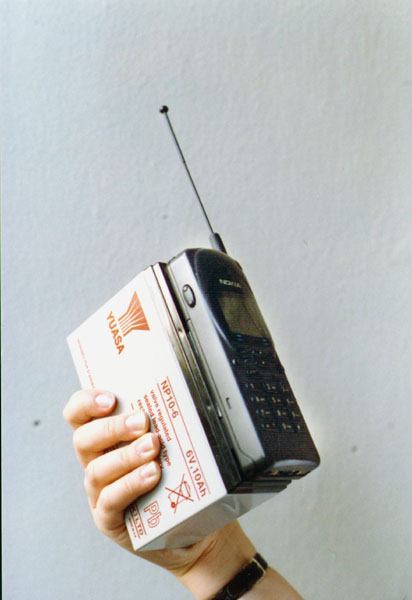 Many years later I was using a Nokia 2110, one of Nokia's most popular models from the mid-1990s. Although vastly superior to the Gorba, its standby time was rather modest by today's standards; the battery would only last a day or two. This gave me the idea to improve the standby time by adding a larger battery, thereby creating a modern cell phone in the classic Gorba form factor.
I proceeded to disassemble a Nokia 2110 battery pack, remove the batteries, glue it to a 6-volt lead-acid gel cell battery, and clip the phone onto the resulting giant battery pack (when the battery is many times larger than the phone, you don't clip the battery onto the phone). The result, "Gorba's Return", has a standby time of more than a month.